Call for a FREE consultation: 866-239-4440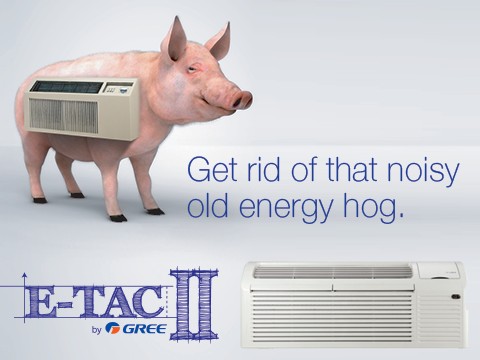 Engineered Terminal Air Conditioner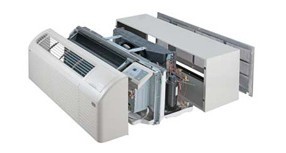 Preset adjustable factory temperature limits puts energy control and savings into your hands
Industry's longest standard warranty
Largest accessory offering to complement every architectural structure
The E-TAC II will retrofit into most competitive wall sleeves without a kit
Dry-Mode dehumidification option helps control interior moisture problems
New infra-red remote option for enhanced operation
Programmable sleep timer mode automatically turns unit off

: More Than A PTAC
Specifically designed to meet the rigorous demands of hospitality, healthcare and specialty residential installations, E-TAC II's smart technology puts energy control and savings back into your hands. Backed by the longest standard warranty in the industry, the E-TAC II series also offers the most complete line of accessories available. Features include a dry mode, pre-programmed setpoint limits and ranging from 1000 to 15000 BTUs, the E-TAC II Series is the ideal choice for superior performance and energy savings.
Wireless Thermostat and Remote Control Ready
Silencer system with Aero-Quiet Fan
Humidity Control for Individual comfort
Industry's best warranty
Order E-TAC II Units Online >>

Featuring the Industry's Longest Standard Warranty
FIVE Years Parts and Labor Coverage on the Sealed Refrigeration System
FIVE Years Limited Parts Coverage on Functional Parts
TWO Years Labor Coverage on Functional Parts

*ORDERS over $50 - SHIP FREE! See additional freight policies for exclusions, weight restrictions, and more information.